Site Sponsorship
inspection-for-industry.com accept sponsorship requests from high-quality inspection, testing, and industrial manufacturing companies. Your advertising reaches a highly-targeted audience particularly when they are searching for inspection and testing services. 
inspection-for-industry.com connects with readers before they place an order for inspection, testing services/products or even ordering an industrial equipment such as pressure vessels, pumps, compressors, turbines, induction motors, etc. These are exactly the visitors that you want, and you may reach them, giving you a strong edge over your direct competition.
inspection-for-industry.com is the most trafficked website about inspection and testing of industrial equipment that covers fixed, rotating and electrical industrial equipment. You can also verify the traffic of any website at Alexa.com (owned by Amazon.com). Here is the traffic ranking of inspection-for-industry.com on Alexa. (Global Ranking 317,685 and USA Ranking 250,435).
The following table indicates inspection-for-industry.com traffic on March 2017 directly derived from website host.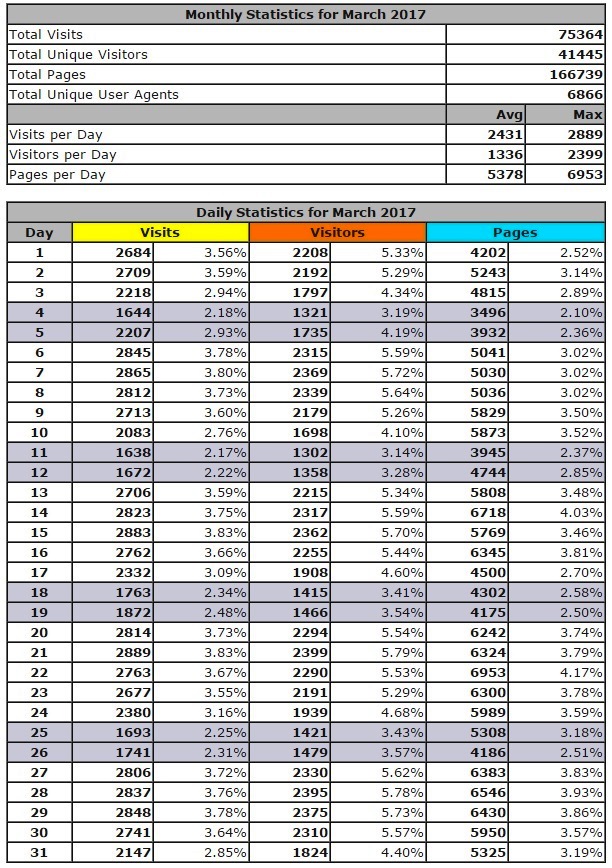 Inspection-for-industry.com receives more than 2000 targeted visitors (weekends not included) a day with an average of 6000 page reviews per day. It offers advertisers, through the format of sponsorships, the opportunity to increase your business in your sector.
The right website has the power to reach those highly-targeted customers, and more of them, 24x7x52. It takes persistent, repetitive, and positive exposure by a trusted authority site which shares the excellent articles about inspection and testing of fixed, rotating and electrical equipment to deliver the results that your advertising dollars have long sought.

Contact the inspection-for-industry.com by completing the following form. 
Together, we can build a program that...
Did you find this article useful? Click on below Like button!