Factory Acceptance Test
The factory acceptance test (FAT) article provides you with information about quality control activities that are done by vendors and manufacturers to meet codes and standards requirements. This article also provides lots of other links for vendor inspection practice for each equipment type.
The wordings of "factory acceptance test" are used by manufacturers and vendors and not by codes, standards, purchasers or third party inspection agencies.
When the Proforma Invoice (PI) and Purchase Order (PO) are delivered between the vendor and purchaser, then the purchaser issues a document called an inspection and test plan, which is in a table format.
This document contains all required inspections and tests in a single table. When the manufacturer receives this document, then it will prepare and issue its own quality control plan, and this plan must fulfill all requirements of the inspection and test plan.
As stated in the above, the factory acceptance test is terminology that is widely used by vendors. The FAT is all required tests, which include in the inspection and test plan and must be done by the vendor.
The FAT is conducted to determine that the equipment operates according to its construction code and purchase order specifications and covers functional requirements.
The FAT from one equipment type to another is different. For example, the FAT test for gas compressors is very different from centrifugal pump.
The details of the FAT test are extracted from construction codes and is summarized in the inspection and test plan sheet.
Some vendors only call performance tests the FAT, but the majority use this terminology for all of the mandated tests that are needed to be done in the manufacturing process.
Based on the International practice, vendors provide the testing procedures, and this need to be approved by the purchaser before the start of the tests.
For example, these are centrifugal pump testing procedures:
Casing Hydrostatic Testing Procedure

Impeller Dynamic Balancing Testing Procedure

Rotor Balancing Testing Procedure

Performance Testing Procedure

Run-out Testing Procedure
These tests are normally witnessed by a third party inspection agency.
Some part of the test might not be able to be done in the manufacture's shop and need to be done on-site after the assembly in at the site. This is called a Site Acceptance Test (SAT).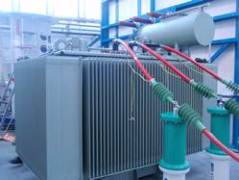 For example, the final alignment between the electromotor and pump shaft is done on-site and the test is called Pump Site Acceptance Test.
The bottom line is that the FAT is all addressed tests in the construction code and purchase order that have to be done to prove the equipment meets order specifications.
For more details about FAT, referenced code, and standards, you can find it described separately for each equipment type in the following articles.
These articles have been written for shop and third party inspection but can be used for FAT tests as well.
Factory Acceptance Test for Rotary Equipment
Reciprocating Compressor, Centrifugal Pump, Gas Turbine, Steam Turbine, Fan and Blower, Centrifugal Compressor, Screw Compressor Testing, Centrifugal Pump Performance Test, Centrifugal Compressor Testing, Reciprocating Compressor Testing, Fan Mechanical Running test, Fan Performance Test
Factory Acceptance Test for Electrical Equipment
Generator, Power Transformer, Induction Motor, Control Panel, Bus Duct, UPS Storage Battery, Battery Charger, Power Cable, Switchgear, Electrical Insulator, Gas Circuit Breaker
Factory Acceptance Test for Fix Equipment
Fire Tube Boiler, Shell and Tube Heat Exchanger, Fin Tube Heat Exchanger, Pressure Vessel, Storage Tank, Line Pipe, Valve, Steel Structure, Water Tube Boiler
Related Articles
Third Party Inspection, Industrial Inspection, Pre-Shipment Inspection, Goods Inspection, Shop Inspection, Inspection and Test Plan, Vendor Inspection, Commodity Inspection, Vendor Inspection Services, Goods Inspection Services, Commodity Inspection Services, Pre-Shipment Inspection Services, 3rd Party Shop Inspection, Third Party Inspection for Material Stamp, Quality Control Plan, Quality Control Manuals for Contractors, Quality Control Manual, Contractor Quality Control Plan, Third Party Inspection Expediting, Approved Vendor List
Are you a freelance inspector? Please send us your CV's for our review. 
---
Return from Factory Acceptance Test to Inspection for Industry Home
---