API Source Inspector Exam 
Preparatory Training Course
The API Source Inspector - Fixed Equipment certification program, developed in cooperation with industry experts, qualifies individuals performing the important tasks of supplier quality surveillance.
The supplier quality industry has long had the need for a minimum standard of competency regarding inspectors working on fixed equipment assignments around the world. The industry expectations for this will be a mandatory requirement for inspectors sometime in the near future by all clients and projects.
Intertek API Source Inspector Exam
Preparatory Training Course


Currently, statistics shows a fail rate for this exam is over 40%.  So Intertek Technical Services, in conjunction with its Consulting & Training Division, have developed a 3-day training course that will cover all components of the API Source Inspector – Fixed Equipment study guide.

The Intertek conducted this course two times in the Houston Texas in 2015 and the "pass rate" was 100% for both classes, everyone who had participated in the preparatory course passed the API SI exam.
API SI Exam Preparatory course:
Who: Inspectors signed up to take the API SI EXAM
Where: Intertek office – 25025 I45N Spring, TX 77380
When: 1st course: November 18-20, 2015, 2nd course: December 1-3, 2015
Instructor: The course will be conducted by Mr. Bob Rasooli, an experienced instructor in API Source Inspector, API 510, API 570 and API 653 exam preparatory, ASME awareness and RBI courses. Bob has 18 years technical inspection experience in fixed and rotating equipment and is the Field Quality Supervisor (FQS) at Intertek for west coast region.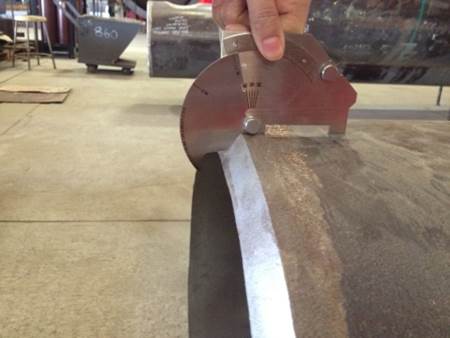 The API SI exam is administrated through computer based testing. The candidates have the option to test at one of the Prometric testing centers. So the candidates would not have to travel for API exam.
For more information visit API SI Exam webpage at this link.

This is a new certification program launched by API, and oil and gas companies advising inspection agencies to utilize certified API SI inspector on their assignments but they defiantly will stop advising and will require this in future. 
So I recommend to the source inspectors to make a little investment and participate in this preparatory course and then take API SI Exam and become a Certified Source Inspector. This certification will give them more credit.
Intertek API SI Exam Preparatory Training Course Outline
Sessions
Day 1
Day 2
Day 3
1
Welcome Message
ASME Sec. VIII Div. 1
ASME Sec. IX
ASME Sec. V,
ASNT SNT-TC-1A,
ASME Sec. V Exam,
ASME Sec. V Exam Review
Break
2
ASME Sec. VIII Div. 1,
API 572,
ASME Sec. II Part A
ASME Sec. IX Exam
API RP 577,
AWS Welding Inspector Handbook
AWS D1.1
Break
3
ASME Sec. VIII Div. 1 Exam
ASME Sec. IX Exam Review,
ASME B31.3,
ASME B16.5,
API RP 578
API 598,
SSPC
Braek
4
ASME Sec. VIII Div.1 Exam
Review
ASME B31.3 & B16.5,
API 578 Exam
API SI Guideline,
Day 3 Exam
Break
5
ASME Sec. IX
ASME B31.3 & B16.5 and,
API 578 Exam Review,
ASME Sec. V
Final Exam
Contact: For more information (cost & sign-up); Please contact to Ms. Diana Herthneck @ (281) 364-289  
Did you find this article useful? Click on below Like and G+1 buttons!