Process Heater Inspections
The Process Heater Inspections article provides you with information about inspection of process heater and process heater testing in the manufacturing shop and site, as well as in the operating plants.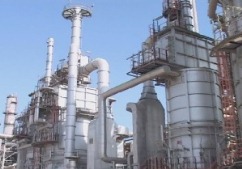 Heater Inspections Articles
Fired Process Heaters Safety - This article provides you with basic information about fired process heaters safety features in the case of an emergency.

The content explains snuffing steam, steam curtain, explosion doors, monitor nozzles systems and also provides you with precautions for the start-up process.
Fired Heater Inspection and Test Plan
Return to Inspection for Industry Home
Related Articles
Boiler Inspection, Heat Exchanger Inspection, Pressure Vessel Inspection, Above Ground Storage Tank Inspection, Valve Inspection, Piping Inspection
Did you find this article useful? Click on below Like button!