Online API 571 Training Course with Money Back Guarantee
I4I Academy provides online API 571 training course (Corrosion and Materials) for Exam Preparation and is available worldwide.
With our money-back guarantee, if you fail to pass your API 571 exam, we will refund your money back to you, no questions asked. However, you must perform all course assignments!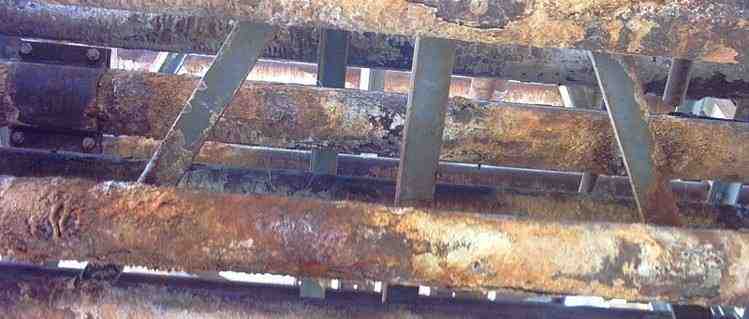 Online API 571 Training Course
The package includes: 
Pass the API 571 Exam on First Try 

70 course lessons (all API 571 sections covered)  
400 Practice Exam Question (4 exams and each exam with 100 questions) 
Timed mock up exam (3 exams)  Similar to API 571 Exam 
Online Comfort, log on and work on the course whenever you want
30 Hours PDH (Profesional Development Hour) Toward 9 Year Certificate Renewal for American Welding Society (AWS) Certified Welding Inspectors 

30 Hours CDP (Continuing Professional Development) Hour Toward 3 year API 510, API 570, and API 653 Recertification (Applicable after Jan 2023)

30 Hours Training credit Toward 6-Year Certificate Renewal for Candian Welding Bureau Certified welding Inspectors 
Instructor Support (If help needed during the study)
4 Month Access
I4I Academy Certificate 
48 Hours Money Back Guarantee
When you complete course lessons, you will answer the questions for each practice exam. The system lets you know if your answer is correct or wrong and provides you with a code reference that question being taken.

You are going to take  3 timed mock-up exam similar to API 571 exam. Each exam with 100 questions and with 180 minute time.  You can take the exam multiple times until you pass the exam. 
This online API 571 training course with the video training sessions and practice exam questions will prepare you to take the API 571 - Corrosion and Materials and pass the exam.
Question? Contact I4I Academy, or Call 1 (949) 383-0564
Any problem with the enrollment process? If the credit card payment fails, let us know to fix it. Contact Us!
For PayPal Payment Contact Us. 
I4I Academy Certificate for API 571 Training Course