Pressure Vessel Definition
The Pressure Vessel Definition article provides you the definition and boundaries of pressure vessel based API code and ASME Code.
Based on the ASME Code Section VIII, pressure vessels are containers for the containment of pressure, either internal or external.
This pressure may be obtained from an external source or by the application of heat from a direct or indirect source, or any combination thereof.
The ASME Training Course is 5 days video training course and available online and the student that successfully pass the exam, receive I4I academy certificate with 40 hours training credit.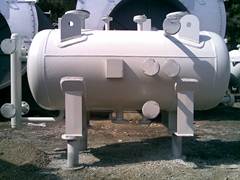 The ASME Code is a construction code for pressure vessels and contains mandatory requirements, specific prohibitions and non-mandatory guidance for pressure vessel materials, design, fabrication, examination, inspection, testing, and certification.

Pressure Vessel Definition - Scope
These scopes are based ASME Code Sec VIII Div 1

Boundaries
What is API Code Definition from Pressure Vessel ?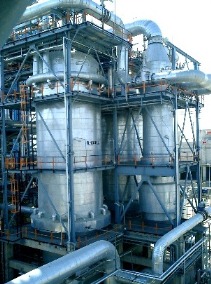 Contrary of ASME Code Sec VIII, which was developed for construction, the API STD 510 covers the in-service inspection, repair, alteration, and rerating activities for pressure vessels.
This inspection code applies to all refining and chemical process vessels that have been placed in service.
What is the API STD 510 coverage?
Vessels constructed and approved as jurisdictionally special based upon jurisdiction acceptance of particular design, fabrication, inspection, testing, and installation
Related Articles
Pressure Vessel Certification, ASME Code Section 8, Pressure Vessel Heads, Pressure Vessel Handbook, Spherical Pressure Vessel, Pressure Vessel Plate Material, ASME Pressure Vessel Joint Efficiencies, ASME Impact Test Requirement, Pressure Vessel RT Test, Vessel Pressure Testing, Third Party Inspection for Pressure Vessel, Inspection and Test Plan for Pressure Vessel, Industrial Inspection, Shop Inspection, Pre-Shipment Inspection, Goods Inspection
---
Return from Pressure Vessel Definition to Pressure Vessel Inspections
Return from Pressure Vessel Definition to Inspection for Industry Home
---
Did you find this article useful? Click on below Like button!