3rd Party Shop Inspection
Inspection 4 Industry LLC, Provides Global 3rd Party Shop Inspection Services. The services cover fixed equipment, rotating and electrical equipment.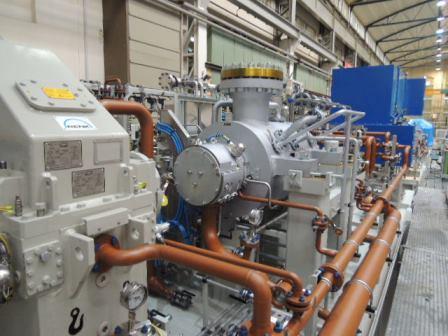 This article is a supplementary article for the shop inspection article. We recommend that you first read the shop inspection article, and then come here for supplementary information:
Engineering companies and End-user companies have two options when they order for manufacturing of equipment. They can send their own inspector or hire a third party inspection agency.
When they send their own inspector, this is called second party inspection. The first party would be manufacturer, and the buyer or purchaser is the second party. In this case, there is no third party inspection.
But if the purchaser has opened a Letter of Credit with its bank and mandated for inspection, then the third party inspection must be utilized.
Assigning a second party inspector instead of a third party inspector has many disadvantages, as the second party inspector never can be independent and impartial, especially when the second party is an engineering company in which the quality control department works under the management of the procurement department.
The procurement department makes all effort to deliver the commodities from the vendor's shop to the site, and many times the quality is ignored just so the equipment will arrive at the site on time.
The best practice is to hire a third party inspector, and the second party only to expedite the job.

Shop Inspection and Test Plan
Shop inspection and test plan refer to the equipment that is under construction in the vendor shop. It is also called vendor inspection and test plan. For more information, review the Inspection and Test Plan article.

More information about shop inspection and referenced codes and standards are described separately for each equipment type in the following articles:
3rd party shop inspection for Fix Equipment
Fire Tube Boiler, Shell and Tube Heat Exchanger, Fin Tube Heat Exchanger, Pressure Vessel,Storage Tank, Line Pipe, Valve, Steel Structure, Water Tube Boiler

3rd party shop inspection for Rotary Equipment
Reciprocating Compressor, Centrifugal Pump, Gas Turbine, Steam Turbine, Fan and Blower,Centrifugal Compressor, Screw Compressor, Centrifugal Pump Performance Test, Centrifugal Compressor Testing, Reciprocating Compressor Testing, Fan Mechanical Running test, Fan Performance Test

3rd party shop inspection for Electrical Equipment
Generator, Power Transformer, Induction Motor, Control Panel, Bus Duct, UPS Storage Battery,Battery Charger, Power Cable, Switchgear, Gas Circuit Breaker, Electrical Insulator 

Other Related Articles

Vendor Inspection, Vendor Inspection Services, Goods Inspection, Goods Inspection Services, Commodity Inspection, Factory Acceptance Test, Industrial Quality Control, Pre-Shipment Inspection, Pre-Shipment Inspection Services
---
Return from 3rd Party Shop Inspection to Inspection for Industry Home
---
Did you find this article useful? Click on below Like button!